News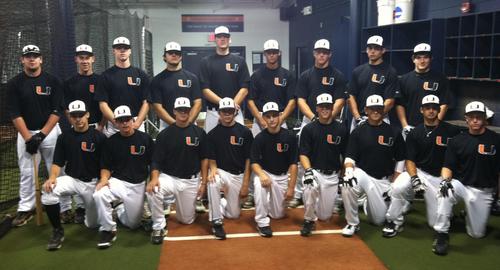 The Baseball U organizational Prospects and AAA teams played in front of over 60 colleges this past weekend at UVA. The combined record was 6-2 while going 6-0 vs. The Canes Baseball Organizational teams.
The Prospects were impressive with a 4-0 record. Several pitchers stood out while Nolan Long, Tommy Alexander and Matthew Dariano all hit 91mph on the UVA scoreboard. Several others hit 87MPH while showing good command of the strike zone.
The AAA team bounced back on Saturday for two wins after losing two games on Friday with 4-3 and 9-1 wins.
The team will now head to Radford for a team workout at the college and then head over to Wake Forest and UNC before heading to East Cobb, Georgia for the WWBA 17U National Championships.