News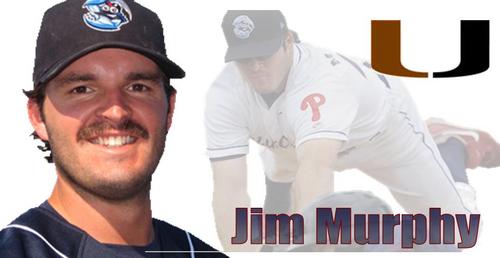 Jim Murphy has joined the Baseball U staff for all of the winter workouts. He will work with the players in the Little League, Middle School and High School camps.
This past season he was named to the mid-season and full-season All Star game as a member of the Lakewood Blue Claws. He led the team in home runs with 22 and had 77 RBI's. He is the current all time home run leader for the Lakewood Blue Claws a member of the Philadelphia Phillies farm system.
Jim grew up in Seattle, WA and played his college baseball at Washington State University from 2004-2008. He was named Team Captain in 2008 and earned All Pac-10 honors in 2005, 2006 & 2008.
After being drafted in the 17th round of the 2008 draft Jim has played four seasons in the minor leagues with the Philadelphia Phillies.
Defensively, he's one of the best 1B in baseball with only 5 errors all season.
Jim is still with the Phillies and will be heading back to Spring Training in March for the 2012 season.