News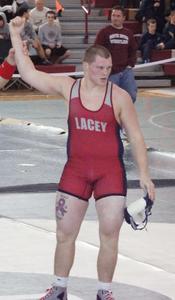 In August of 2011 while holding tryouts for the Baseball U fall team a player caught the eye of the coaching staff.
While taking batting practice he showed some power at the plate and was serviceable in the field. He then took to the mound and shined as he showed a good fastball with a plus slider that would get most college hitters out.
The players name was Patrick Schinder who probably weighed about 225 lbs. For a baseball player he was a bit overweight for his frame.
In speaking to Patrick on the field I was told a story that touched my heart and during the fall he dominated hitters with his power slider in a quiet fashion.
Patrick was a three sport star. I found out that he was forced to give up football and would not play anymore. Wrestling was going to be a long shot as well.
Patrick was diagnosed with a minor torn labrum. As time moved on they felt it was more than a torn labrum. Patrick's dad had two torn labrums growing up and he felt that a second opinion was in order and went to Manhattan to Dr Warren at The Hospital for Special Surgery.
What was found after more MRI's and X-rays was something more serious. They found that he had Chiari 1 which is a condition in which brain tissue protrudes into your spinal canal. It occurs when part of your skull is abnormally small or misshapen, pressing on your brain and forcing it downward.) and Syringomyelia (Syringomyelia (sih-ring-go-my-E-lee-uh) is the development of a fluid-filled cyst (syrinx) within your spinal cord. Over time, the cyst may enlarge, damaging your spinal cord and causing pain, weakness and stiffness, among other symptoms.
After seeing three different neurosurgeons at three top facilities, and getting the same advice from all three doctors it was decided that Patrick would have surgery on June 17th of 2011. The surgery would require Patrick to have a part of his skull about the size of a quarter removed where the spine meets the skull. A C1 laminectomy was also performed where the back part of his C1 vertebra was removed.
The surgery was a success and thus his football career would be over wrestling would be a long shot and he could continue his baseball career with no hesitations.
Since the end of last fall with Baseball U Patrick has lost over 30 lbs and wanted to practice with the wrestling team at Lacey high school to keep in shape. He was doing well but kept himself out of the first tournament because he just did not quite feel ready yet.
Patrick was more than ready to get back on the mat as he has taken the 195 weight class by storm posting a very impressive 29-2 record with 18 pins this season.
As the Districts are set to start he will have to get past the only person who has defeated him this year beating him twice and one of those loses was on a questionable call not rewarded to Patrick at the end of the match on a 2 point take down forcing overtime and the eventual OT loss.

Win, lose or draw in the state competition Patrick has already made a remarkable comeback and he is what makes sports so great.
The Baseball U family wishes Patrick all of the best in the NJSIAA State Wrestling competition and can't wait to have him back in a Baseball U uniform this summer.