News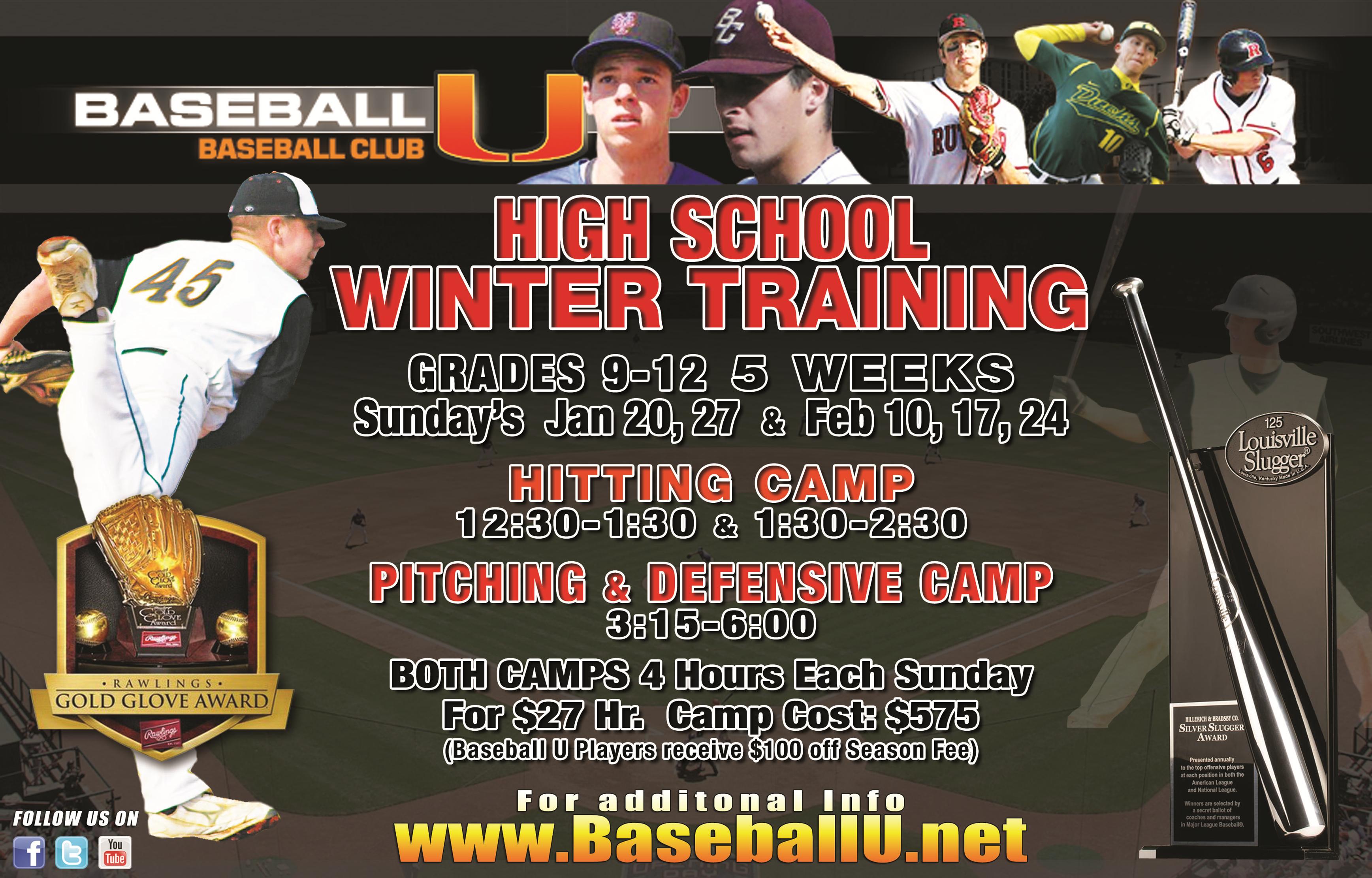 Starting on January 20th high school players will report to their high school spring training. For 5 weeks players will train for 4 hours each week. For 27 dollars an hour a player will be able to train for less than a batting cage rental.
Each Sunday the high school hitters will start out with one hour of hitting with some of the best instructors that consist of MLB coaches, MLB scouts, college coaches and current and former MLB players. The headline instructor is Ty Hawkins who has acted as an organizational hitting coach for the New York Yankees for the past 14 seasons.
Hitters will rotate through various hitting stations while perfecting various parts of hitting. The mental approach is often more important that the swing as you reach a higher level. Certain stations will have hitters thinking about their approach in certain counts and situations to give them a better approach at the plate.
The players will then train for 3 hours on all aspects of the defensive game. Pitchers, Catchers, Infielders and Outfielders will all start out with an intense speed and agility program this year. The instructor is a 25 year veteran of speed, strength and agility training. He has spent 21 seasons in the NBA with both the NJ Nets and Cleveland Cavaliers. He has also spent time as the strength and conditioning coordinator at the U of Mississippi and worked for the New York Giants.
Players will then work at on their defensive portion of the game through reps performing defensive drills including a full infield and outfield workout in the spacious 190x150 ft arena.
Catchers will work on all aspects of catching at the camp including improving their POP times.
Pitchers each week will progress with pitch counts so they are ready to throw in a game on March 1st if their high school coach needed them to do so.
To register for this camp please visit the Training Camps Icon.