News
BASEBALL U REACHES THE 400 MARK IN 2015
Once again it was a strong year for Baseball U on the field and more importantly with having players commit to playing in college.
With 50 players committing to play baseball in college this year that makes 427 players that have played for Baseball U committed to a college. 50 players certainly did not all play on the same team which means that the organization is deeper than what people call our best team. Not every player is going to play DI baseball and if they do play DI baseball there is more than just your powerhouse teams on the national level.
Our history shows that we have placed players at every level of college from DI, DII, DIII, NAIA as well as JUCO. We take pride in being able to help players at all different levels because the last time we looked your degree does not say DI,II or III on it. Education is important and if a player is willing to accept the fact that education comes first then we feel we are doing our job at Baseball U.
Our 4 organizations have proven that we compete at the local level to improve and work on our game. When it comes time for the bigger national events the teams join together to further a players exposure and compete at the highest level.
This year is the first time that our teams have won brackets at every level at the Perfect Game National and World Championship events.
Our 2016U Team won their bracket at the WWBA National Championships and knocked off the #2 team in the country at that time the Orlando Scorpions Prime earning themselves a national ranking of the #16th best 17U team in the country.
Our 2017U Team won their bracket at the WWBA World Championships while being short handed while being ranked #62 in the country prior to that event.
Our 2019U Freshman team took Georgia by storm in their first appearance at the event and finished tied for 7th in the country with a solid performance.
The Jupiter team at the WWBA World Championships lost their bracket but not before knocking off the tournament favorite Houston Astros / FTB Tucci team in front of over 300 college coaches and MLB Scouts. With that victory Baseball U 2017U knocked off the two best teams in Florida ranked by Perfect Game USA in 2015.
The greatest thing about our season is we see players start at one level and how they develop during the year. To think about our freshman team who was playing 14U baseball as 12 and 13 year olds and them not winning a game two years ago to finishing 7th in the country shows the development process in a short period of time. We do not focus on winning at the early ages. It is pointless because if we teach each player to concern himself with his knowing what to do on every pitch winning will take care of itself down the line.
Baseball U had two players represented in the Perfect Game All American Game in San Diego this year in Alex Kirilloff and Jeff Belge. All Kirilloff did was win the National Home Run Derby while in attendance further raising his stock in next years MLB Draft. If Alex was to be selected in the first round that would make 5 years in a row a Baseball U player would have been selected in the 1st round of the MLB Draft. That is something that may never be done again by a travel baseball team formatted such as ours.
In 2015 Baseball U also had it's first player make the World Series in Steven Matz for the NY Mets.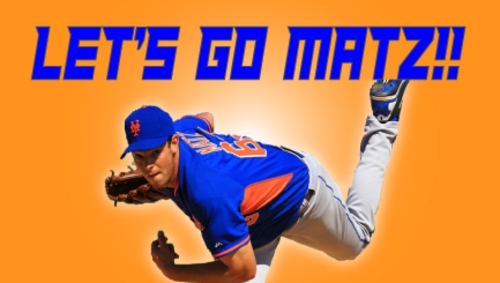 On the collegiate level Baseball U had 4 players play in the finals of the NCAA DI World Series and 3 of them found themselves holding the trophy as NCAA Champions for the University of Virginia.
Perhaps the biggest thrill as you get older is to see the boys compete at the bigger national events to see where they stand as a player. Often many familiar faces can be found at these events and like last year when Baseball U played against Andy Pettitte's team in Georgia the boys found Pettitte this year as a spectator.
Baseball U has once again grown and in 2016 Baseball U North NJ will become a part of the organization. The North Jersey organization will be headed by Mike Murray who played for Coach Wells back in 2006. Mike went on to Wake Forest and then on to the San Francisco Giants organization.
Each year we grow and with the growth it opens more doors for future college players as the players before them have paved a 5 lane highway to lead to their success.
Please check out our Commitment List as well as our MLB Draft List.