News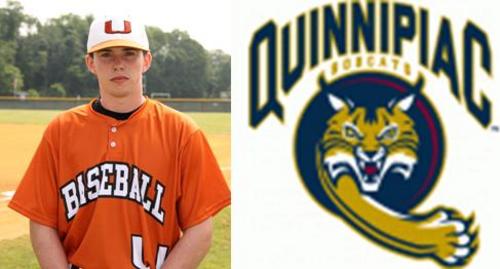 Scott Donaghue a slick fielding third baseman from Marlboro High School has given his verbal commitment to Quinnipiac University.
Coach Gooley the long time coach for Quinnipiac found Donaghue at the Monmouth U Invitational this summer when the Baseball U program based out of NJ played Baseball U New England.
Scott is one of the best fielding third baseman the organization has ever had. "He has made plays that has left me speechless this year", said Coach Wells. We bumped Scott up half way into the summer because of his defense.
His range at third is second to none and can even fill in at short if needed. Quinnipiac has several Baseball U organizational players that will make Donaghue feel right at home.
Quinnipiac is a member of the Northeast Conference and will be back in Monmouth County twice in his 4 years to play at Monmouth U.