News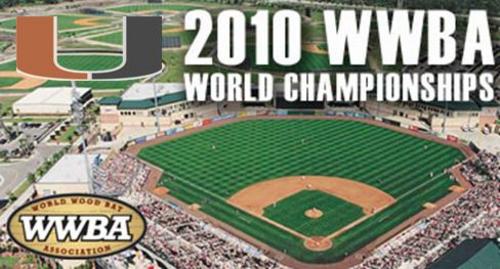 Baseball U will compete for the 4th time in the fifth year history of the organization in the biggest amateur baseball event in the country. What makes this the biggest is not the size of the teams assembled, but the quality of teams and players at the event.
The best players in the country will be there competing in the 5 day event starting on Thursday afternoon.
Baseball U is in a tough bracket with three teams from the mid-west. The Ohio Warhawks have 13 players committed to such schools as Texas, Oregon, Arizona St, UNLV, Arkansas and more. The Dallas Patriots winner of the Southern Regional tournament are not shorthanded on talent either with 11 committed players and multiple players going to LSU, Texas and Rice.
The Baseball U team assembled for this tournament has as many as 13 players on the roster that could be drafted over the next 5 years.
Currently the team has 11 players that have given their verbal commitment to a college. Several of the players will make their decision in the next few weeks and the team also has five players that are only juniors in high school.
Seven states are represented on the roster for the event. It should be a great chance for these players to play in front of hundreds of college coaches and Major League scouts. The pro coverage at the event is amazing with every MLB team having at the minimum 14 representatives on hand including some teams bringing in the General Managers.
The team expects to go down and win their bracket. If we didn't we would not be considered one of the top organizations in the country. That being said the staff will still look to showcase all the players at the same time. The team feels if they invited you to the event they can help in some way shape or form.
In all reality it is a tournament within a tournament. You have to win your bracket to play in the playoffs. This is something Baseball U has done twice already in Jupiter including entering the playoffs as the number 3 seed in 2007.
All of the live updates of the event can be found by clicking on the WWBA logo on the right hand side of the website.