News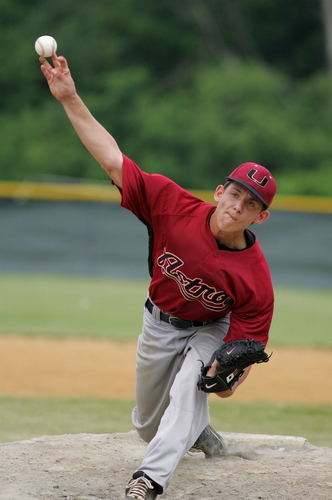 Matthew Lorenzetti a RHP out of Marlboro High School has given his verbal commitment to Quinnipiac University.
Matthew had a long list of schools interested in him over the past few months. Tabbed by Coach Wells as a mini Mike Dennhardt, currently a standout pitcher at Boston College, Lorenzetti proved to be just as effective when he stepped on the mound.
"There is not a game when he took the mound over the past three years I did not think we were not going to win", said Coach Wells. "I knew when I called a game for him on the mound, I could call a game backwards and he would execute it. I felt like I was pitching and he supplied the pitches.
Lorenzetti's last start for Baseball U might have been his best. He was given the start in the biggest game of the year at the WWBA World Championships in Jupiter. He proved he belonged pitching a 4 inning, 2 hit, 4 K performance in the 13-0 win.