News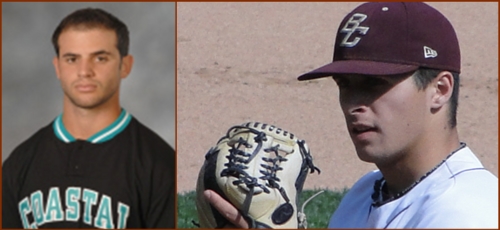 Friday kicks off the 2011 NCAA Division I baseball season. Baseball U kicks off their season as well with a showcase team playing down at the Ripken Presidents Day Challenge in Myrtle Beach, South Carolina.
A part of the Friday kick off just down the road on Friday will be two former Baseball U Alumni facing each other as Coastal Carolina hosts Boston College.
Both of these alumni were part of the very first team for Baseball U. Mike Dennhardt will take the hill for Boston College and has been promoted to their Friday starter. Dennhardt is currently a junior and is ranked as one of the top right handed pitchers in the country. Drafted out of high school by the Seattle Mariners, Mike was a U member for three years. One of the biggest highlights was in the fall of his junior year where he threw a perfect game at the opening game of the Perfect Game WWBA Underclass World Championships against the Dirtbags of North Carolina. The team finished tied for 5th in the tournament that year. A special friendship has developed between Mike and Coach Wells and this summer Mike acted as a volunteer assistant with the pitchers after his return from the Cape Cod League.
The second alumnus is Tom La Stella who is currently ranked as the 47th best player in NCAA baseball. All Tommy did last year was lead the team in hitting with 93 hits and a .378 while only striking out 15 times on earning his way on to the All Big South First Team. He was not just an offensive player setting a Coastal Carolina fielding percentage record for a second baseman with a .977 fielding percentage.
Both Mike and Tommy have played a big part in paving the way for the organization. It will be good to see both of them play against each other Friday. We are sure that there will be plenty of Major League scouts on hand watching as well as both look forward to this year's MLB draft in June.