News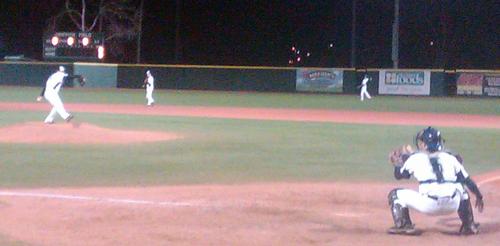 With an 8-6 win on Sunday the team has won their bracket and will play in the semi-finals of the Ripken Presidents Day Challenge starting at 10:30 on Monday.
It has been a total team effort thus far for the 3-0 Baseball U Showcase team. The team has committed just two errors thus far in the three games and timely hitting has been the key.
Evan Noonan (Newtown HS CT) has set the tables in each game scoring 5 runs thus far while Jesse Adams (St John's Jesuit OH) in the two hole is 6-8 with 4 doubles and two triples.
Grant Van Orden (Don Bosco Prep) has made several head turning plays and the defense from Nick Morton (Packer Collegiate NY), Nick DeFrank (Paul VI) and Corey Lerche has been solid.
With low pitch counts this early in the year the team will have to piece together innings in the playoff rounds.
After the teams afternoon victory on Sunday they enjoyed a 16 inning extra inning game at Coastal Carolina as Indiana won the game 2-1. Coastal then had to bounce back to play Virginia Tech in the night cap.