News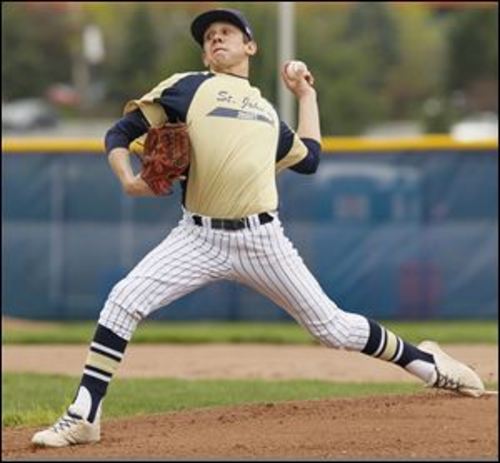 Jesse Adams from Ohio is slowly making a big name for himself as one of the top recruits for the Class of 2012.
His high school season is off to a fast start but kicked it off with Baseball U in Myrtle Beach, South Carolina in February. At the event he proved that he can play baseball at a high level while hitting several doubles, triples and a mammoth home run. If that was not enough he also supplied the team with some quality innings on the mound.
The 6 foot Adams is off to a fast start for St John's Jesuit High School out of Ohio. On the mound he has already thrown a no hitter and is averaging almost 2 strike outs an inning on the mound with a sub 1.40 ERA while possessing a 5-0 record thus far.
At the plate Adams is batting over .400 and already has double digits in stolen bases. His ability to chase down fly balls has drawn comparisons with current veteran Oakland A's outfielder David DeJesus.
Adams is currently receiving interest from Wake Forest, Notre Dame, Villanova as well as a host of other top academic baseball programs.
Adams will be a big part of the Prospect team both as a position player and on the mound.